About Pete Nater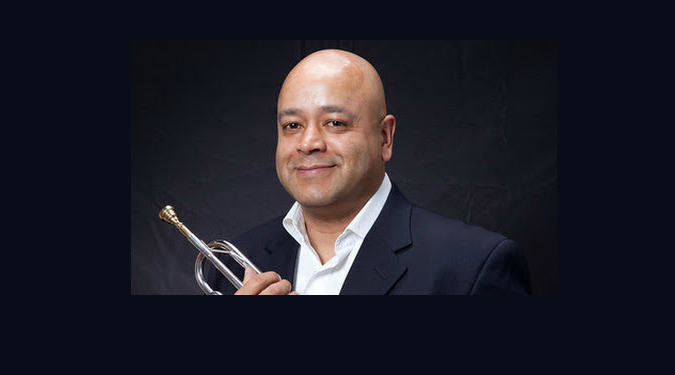 As many of you might know. I've been playing in bands for 5 decades. From the early 70's as a 14 year old, still in Junior High School in The Bronx, to where I am now, many years later. So far, I have many many great memories. God willing, I'll have many more to come.
God willing, I'll have more opportunities to play with legends, masters and even part-time musicians who do it for the love of the music.
Biography:
Grammy Winner, Band Leader, Musical Director, Arranger, Trumpet, Composer
I have been blessed to play with and record with the following bands on a steady basis:
Spanish Harlem Orchestra 2002 to 2008 (2005 Grammy Award Winner)
The Mambo Legends Orch. 2009 to present
The Latin Giants of Jazz 2002 to 2009
Frankie Ruiz Orchestra 1995-1998
Musical Director Larry Harlow Orchestra 1974-1980, 1990 to present
Grupo Fascinacion 1983-present Co-founder/Leader (a/k/a Fascinacion)
Chico O'Farrill's Afro-Cuban Jazz Orch 2008 to 2014 (2014 Grammy Award Winner)
Conjunto Clasico 1996 to 2008
Ray Sepulveda Orchestra 1997 to present
Musical Director Hector Casanova Y Montuno 1980-1983
The Bronx Horns 2001 to present
Latin Legend Band 1994 to present
Ralph Irizarry's Son Criollo 1998-2002
David Gonzales' "Sofrito" play 1999 to present
Richie Viruet's Blue Clave 1998 to present
Victor Cruz Orchestra 1995-1996
Nestor Sanchez Band 1996-1997
Junior Gonzales Orchestra 1990-1991
Seguida 1972-1974 Latin Soul Inc. 1972
Viento De Agua 2000-2002
Ray Martinez' "Sabor Criollo" 2007 – Present
"Little" Johnny Rivero 2008-Present
Pete Nater & Associates 2009 to present
Ray De La Paz 2007- present
Musical Director Orlando Marin 2010-present
I have also played with, or recorded with, or sub-ed with, or jammed with, on and off, here and there over the years, the following artists:
Marc Anthony
Cachao
Victor Manuel
Tito Rojas
Luis Perico Ortiz
Dizzy Gillespie
Wynton Marsalis
El Gran Combo
Paul Simon
Cyndi Lauper
Ismael Miranda
Sonora Poncena
Toby Love
DLG
Tipica 73
Obie Bermudez
Ray Ruiz
Daniel Santos
Hilton Ruiz
Bill Evans
Ray Santos All-stars
Ornette Coleman
The Mingus Band
Valerie Capers
Janis Ian
Salseros Del Hudson
& many many more.
Band Interests: International Salsa & Jazz Festivals