CLAVES (Kla-vez) There are two essential elements of Salsa with the same name:
(The Instruments) With twin strikers of resonant wood, the clave player usually performs the basic clave pattern, and in many bands it is performed on the timbal's wood block. Many variants of claves exist throughout Latin America.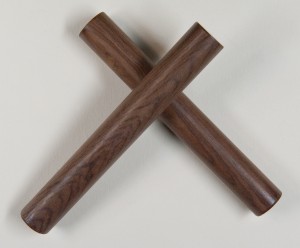 (The Rythmic pattern) Here's is a video by Michael Spiro, with an accurate explanation of the 2 different claves used in Salsa.

By Pete Nater