I think the world of this gentleman. At the end of this post, and below the videos and photos, I will share a link to a recent post, where I elaborate more on my feelings about Joe. For now, check out two videos.
Joe is a man of faith (as am I) and the first video  is what he said last night, (8/6/15) before going on stage at Lincoln Center's LC Outdoors concert, which was filled to capacity, by the way. Who said Boogaloo is dead?
The second video was recorded in Paris a couple of months ago. He was gigging out there and I was hangin'. He took the time to do the interview for Salsa Legends And Masters Academy and also invited me to jam with him and Setenta, the Parisian excellent band that backed him up, at his concert. What an honor for me!!
I'm also including backstage photos from last night's concert at Lincoln Center which capped off "Boogaloo Week" in NYC. I'll also include a link to watch the concert which was streamed "live" and I think is still available to watch after. Enjoy.
Here are some backstage photos of the concert at Lincoln Center 8/6/15
Frankie Martinez and Aisha Koswara of the AMAZING ABAKUA dance company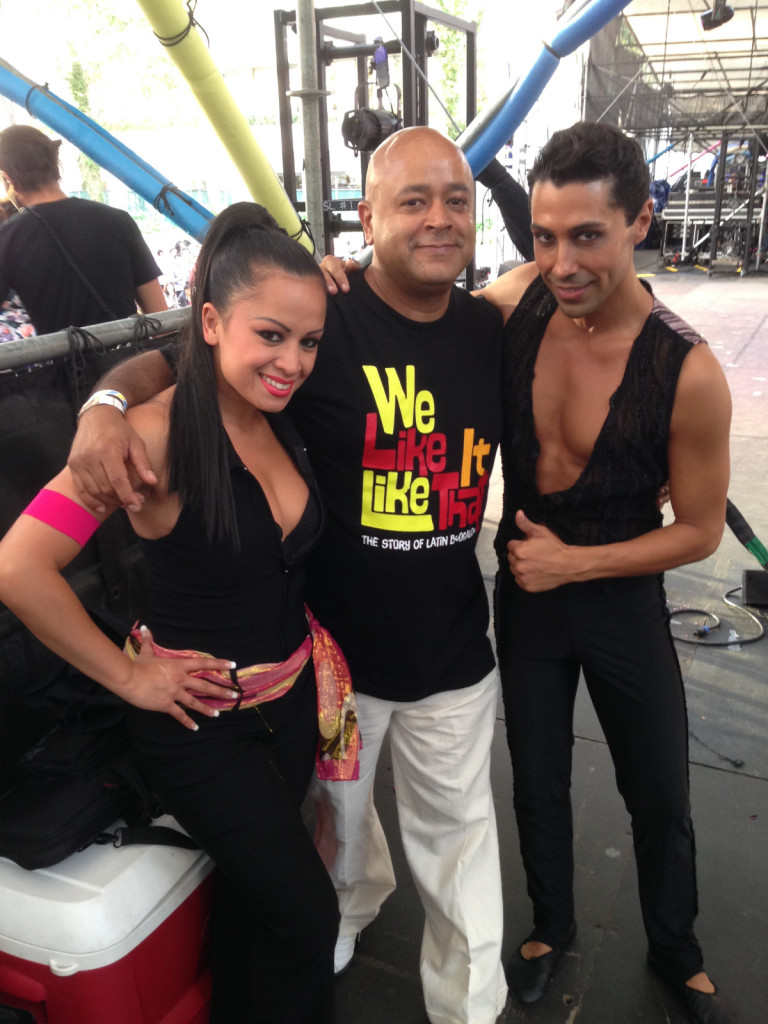 Pete Rodriguez and Joe Bataan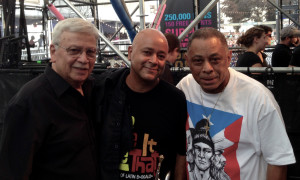 Pete Rodriguez, Harvey Averne and Joe Bataan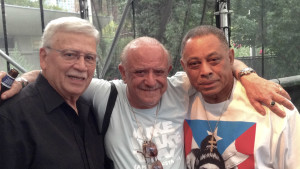 Pete Rodriguez overlooking the audience at Lincoln Center Outdoors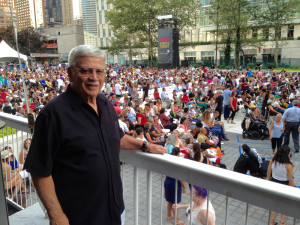 Me and Pete Rodriguez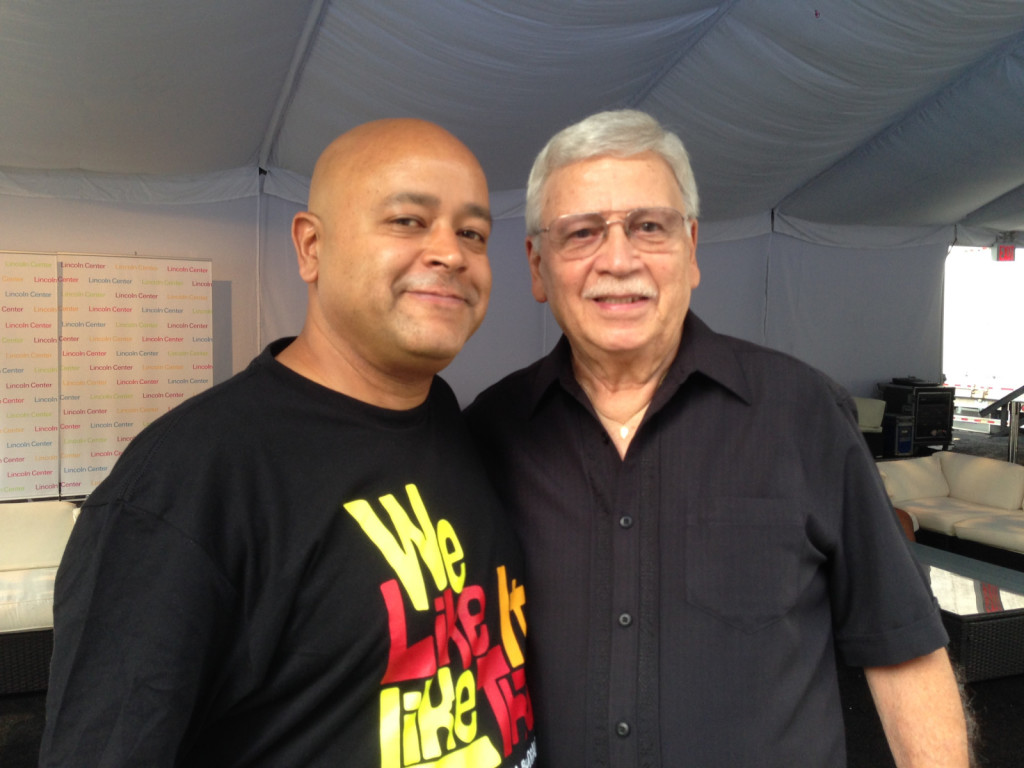 Here's a link to my recent post about Joe Bataan
Here's a link to the 8/6/15 Boogaloo concert at Lincoln Center in NYC    I'm not sure how long it will be available.
By Pete Nater