Born June  1960, son of Jose 'Pin' Madera saxophonist of the Machito Orchestra for 40+ years.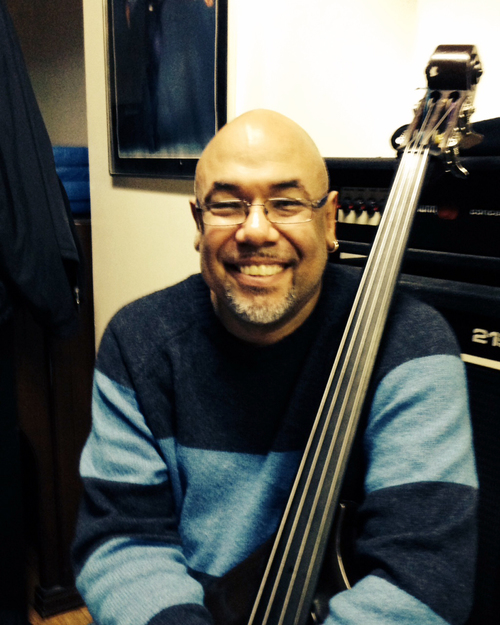 Brother of Jose Madera Jr. He was exposed to this type of music at a very young age. Started playing bass at the age of 14. 1st band at age 19 was Orchesta Carnaval. Then Charanga Nueva York.
Influences were his father, brother, Bobby Rodriguez, RIP, Victor Venegas, RIP, Guillermo Edgehill, Eddie "Guagua" Rivera RIP, and Sal Cuevas, to name a few. He worked with Hector Lavoe, Tito Puente, Ray Santos, Eddie Palmieri, Jose Alberto "El Canario", Celia Cruz. Grupo Facinaciòn, Adalberto Santiago, Andy Montañez, El Cano Estremera, Mambo Legends, The Spanish Harlem Orchestra. and Pete Nater & Associates. Etc
Recording Credits:
Andrea Brachfeld, Son Charanga – Back With Sweet Passion Category: Salsa/Son => Salsa/Charanga
Blasini Iroko La Banda, Marcando La Distancia Category: Salsa/Son => Salss
Conjunto Mangual, Los Hermanos Mangual Presentan: Sabor Y Swing – José Mangual Jr. Y Luis Mangual Category: Salsa/Son => Salsa
Iroko La Banda, All Natural – Cantando Blasini Category: Salsa/Son => Salsa
Mambo Legends Orchestra, Watch Out! ¡Ten Cuidao! 2-CD Set Category: Dance Traditions => Big Band Mambo Jazz
Papo Pepin, Al Natural Category: Salsa/Son => Salsa
Yolanda Duke, Many Moods: Yolanda Duke With The Tito Puente Orchestra Category: Latin Jazz => Latin Jazz.
Videos: